Actually Get Your Resume Seen | Creative Ravens | Maryland Small Business Blog
Are you on the hunt for a new job or gig? Chances are your resume will need some updating before you apply for your new employment opportunity. While this may seem like a stressful thing to do, it doesn't have to be. Below you'll find a few tricks to help you actually get your resume seen.
Also, if this is your first time entering the workforce, you should check out
this post
from Rights of Equality. The post includes encouraging and valuable suggestions for how to apply for jobs with little to no work experience.
Keyword Optimization
If you have ever written a blog or maintained a website, you know the importance of keywords. Even social media platforms like Instagram utilize keywords in the form of hashtags. Well, just like websites, resumes need to contain keywords in them in order for them to even be looked at. This is because...

Resume Bots Are a Thing
That's right! In case you didn't know, your resume typically goes through a robot (applicant tracking systems or ATS for short) before a person ever even sees it. Applicant tracking systems are designed to make things a little easier for HR personnel who have to go through mountains of resumes before they typically find suitable candidates for a job. This is great for them, but often times tricky for jobseekers, particularly people who are on the hunt without even knowing that there's a bit of a hurdle before them.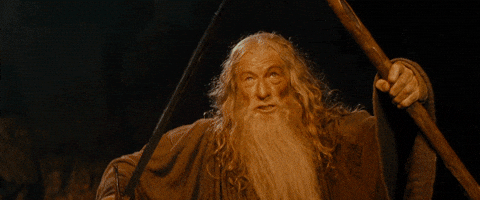 The ATS carefully scans your resume to make sure that the keywords and phrases used in the job description are present in your resume. Even if you have amazing experience that is completely relevant to the position that you're applying for, if your resume isn't worded properly, it most likely will never be seen.
To make sure you're utilizing the right words and phrases, try out a tool like Jobscan to help you out. It will point out the important keywords in the description, while analyzing your resume. It will let you know how well your current resume aligns with the job posting, and areas where you can improve. You cannot rely on it entirely, and many features require you to pay, but it can absolutely set you on the right track. While keywords are important, be mindful not to overdo it, as the ATS will pick up on that as well.


PDFs Can Hurt You
You read that right! PDF files, which are great for salvaging your original formatting, can actually hurt you in the long run. This is because the resume bots (those pesky robots again), often have trouble reading pdfs because of their typically complex designs. To increase your chances of getting your resume through ATS, submit docx and doc files.


Tables Can Hurt You, Too
Speaking of complex designs, tables can hurt you as well. I know that this is probably a tough pill to swallow (trust me, I'm queen of the PDFs and tables), but it's true.


Simplicity is Key
At this point, you're probably wondering what the heck you need to do in order to get your resume seen. Well, the best thing you can do is keep things simple. In high school, did you ever write a resume that was mostly bullet points, written in Times New Roman font, and just generally kind of hideous? It turns out that old school resume is actually the more effective way of getting your resume through the bots than any fancy PDF with font other than the standard Times New Roman, Arial, or Courier. Obviously, some things will need to change from your high school resume (experience, wording the includes the use of keywords, education, etc); however, taking your resume back to basics will absolutely get you more responses if you're having to submit your job through most online employment portals.
Also, I'm sure that you already know this, but making your your spelling and grammar is on point is important to!
So, there you have it! Those are a few tips to help you get your resume seen! I hope that this was useful to you, and I wish you luck on your job search!
By the way, we offer resume writing as a service, so please reach out to us if that would make life easier for you!